drugs, firearms, and stolen vehicle were recovered at Colorado Springs motel
COLORADO SPRINGS, Colo. (UCReview) – During the afternoon of Tuesday, authorities conducted a search at a motel in Colorado Springs, resulting in the recovery of a considerable number of drugs and firearms.
While on patrol, law enforcement officers came across a motel that is notorious for being a hub for stolen cars and drug activity. During their search, they noticed a Dodge Ram pickup truck that was linked to a wanted fugitive that the U.S. Marshals have been trying to locate.
"Officers obtained room information from management and made contact with the associated room," said a lieutenant with the Colorado Springs Police Department's Metro Vice, Narcotics and Intelligence Division.
Upon entering the premises, law enforcement officials were presented with unmistakable proof of illicit drug activity taking place.
According to the lieutenant, the officers requested and received a search warrant for the room. After obtaining the warrant, they conducted a thorough search which led to the discovery of a significant amount of drugs, a substantial sum of money, and multiple firearms.
Moreover, as per the officers' report, they discovered that the pickup truck observed in the motel's parking area was reported stolen from Pueblo.
It remains unclear if there were any arrests made or if the escaped criminal was found by the police in the room. No official statement has been released yet regarding the matter.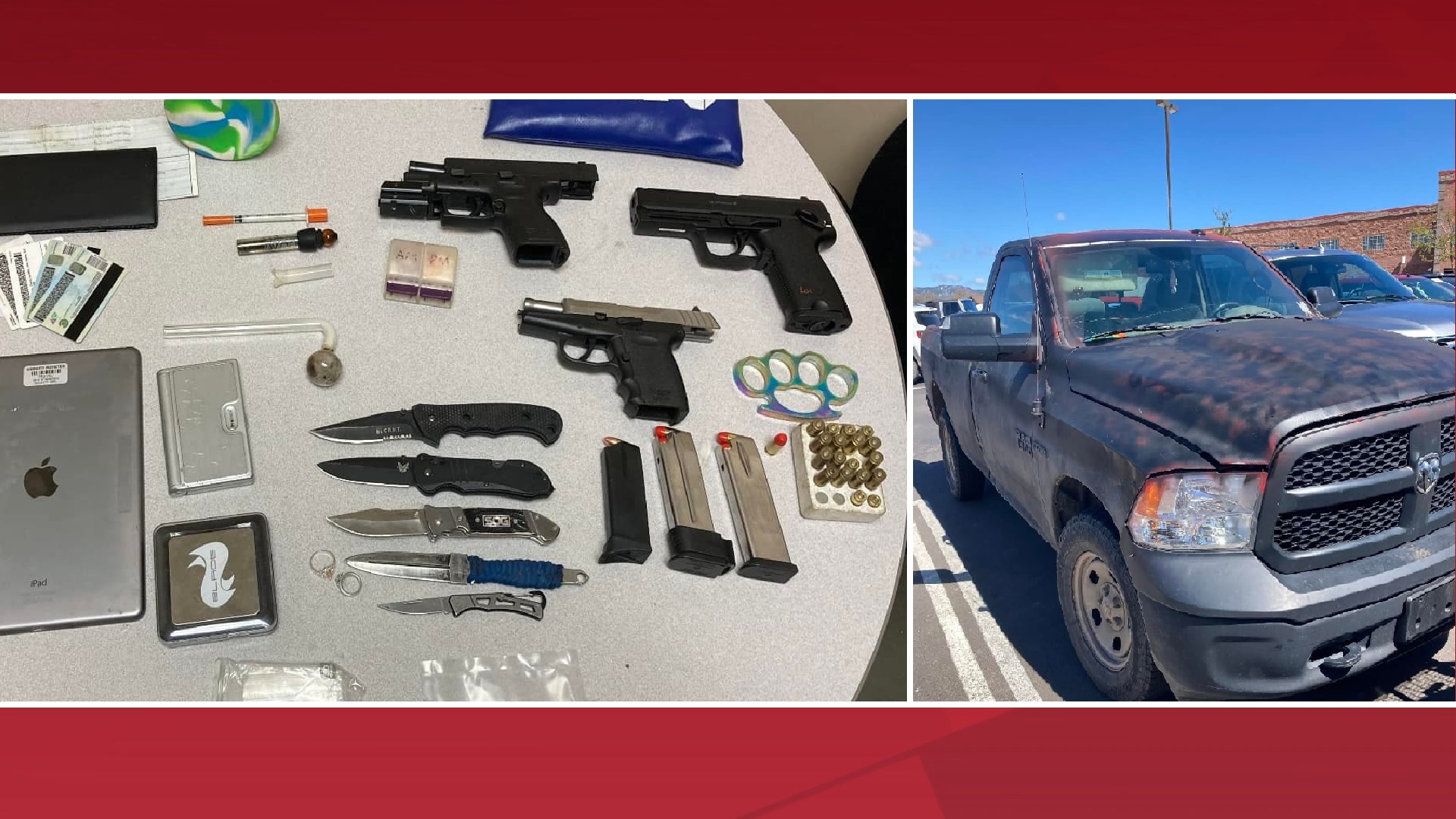 No specific motel name was provided, only its location in the 4300 block of Sinton Road close to Garden of the Gods Road.
Read More: