The father of the NYC toddler who died from inhaling fentanyl at day care hires attorney as siblings express fear of going to school.
The father of the 1-year-old boy who tragically died from inhaling fentanyl at a Bronx daycare centre, which was being used as a drug mill, is devastated. He has hired a lawyer and shared that his other four children are now scared to attend school, fearing they won't return home.
During a press conference held outside his family home in Kingsbridge, Jeffrey Chartier, the lawyer of Nicholas Feliz Dominici's father, Otoniel Feliz, stated that the parents do not want their children to die in school. The tragic incident has left the family and the community devastated.
"It's heartbreaking to see my four kids refusing to attend school because they don't want to experience what happened to Nicholas," he shared. The pain and difficulty of the situation are overwhelming, and it's a struggle to find a way forward."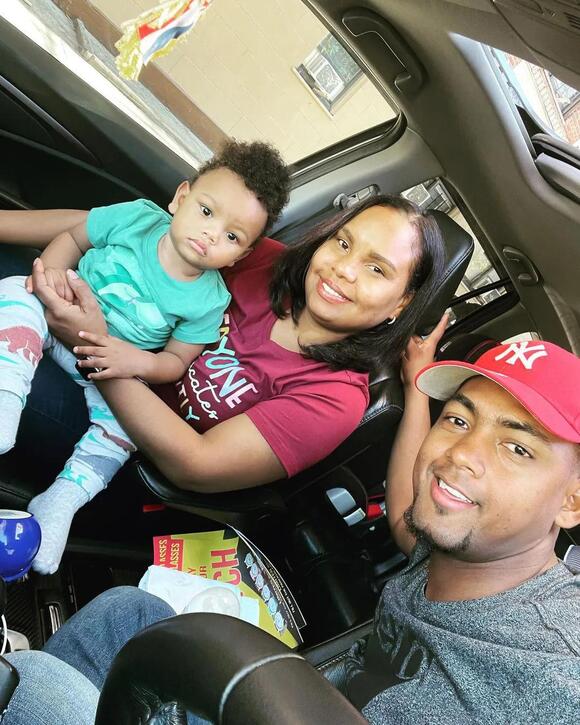 According to Feliz, a maintenance worker at a golf course in Westchester County, his young son had just started attending Divino Nino Daycare for a week before the tragic incident that led to his passing on Friday.
He warned, "The drugs…this is dangerous. My son lost his life to it. However, it could happen to anyone."
The proprietor of the daycare, Grei Mendez De Ventura, 36, and her cousin-in-law, Carlisto Acevedo Brito, 41, were arrested on Sunday and charged with murder in connection with the death of Dominici. Authorities are still searching for Ventura's husband, who resided with her adjacent to the daycare centre and is believed to be a key player in the drug-dealing racket that allegedly led to the toddler's exposure to fentanyl.
Authorities reported that the daycare centre was found to have been cutting up fentanyl, an opioid known to be at least 50 times stronger than heroin, for sale. This dangerous practice caused the drug to become airborne, resulting in the children inhaling it into their lungs.
According to authorities, three more children, two 2-year-old boys and an 8-month-old girl, are receiving treatment at a hospital after being exposed to the same situation. Mayor Eric Adams announced on Monday that Narcan, the well-known brand of naloxone, was used to save three other children from an overdose.
According to The Post, Chartier, representing the Feliz family, expressed a devastating sentiment about the situation. He called it a tragedy, making it even worse because it could have been prevented.
He expressed his sorrow by saying that there is nothing worse than putting the safety and well-being of your children in the hands of others, only to have them betray that trust and lead to the tragic loss of your child.
According to their attorney, the family discovered the daycare centre through a community centre in their local area.
Feliz mentioned that they had to undergo a rigorous paperwork process to ensure everything was a perfect match.
"He said that as parents, it is their responsibility to take care of their children, and when we entrust them with the same responsibility, things should be equal."
"This is not something that should occur" is often heard in response to unexpected events.
Also Read: