Man commits suicide in a Pennsylvania-plated parked car in Midtown
Tragically, a young man reportedly took his own life on Friday night while sitting inside a vehicle in Midtown Manhattan. Both officials and sources have confirmed this devastating incident.
According to sources from the NYPD, an unknown man was discovered in a beige Honda sedan located near East 47th Street and Park Avenue at approximately 8:30 p.m.
Upon investigation, authorities discovered that the firearm believed to have been utilized in the tragic act of suicide was uncovered at the location of the incident.
The individual's identity is being kept confidential by the police, although they have disclosed that he is in his twenties.
According to sources, the car had Pennsylvania license plates.
The vehicle was stationed near JPMorgan Chase's corporate offices, situated at 277 Park Ave. It was only a short distance from the NFL's headquarters, approximately four blocks to the north, and conveniently located less than half a mile from Grand Central Station.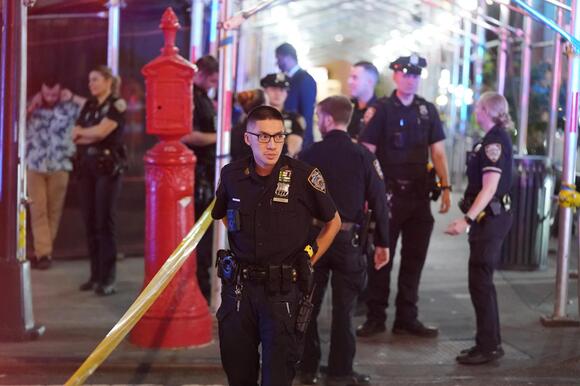 Also Read: