New Yorkers openly smoking marijuana in various public places including Saks, Subway, and US Open
Saks Fifth Avenue's iconic Manhattan flagship store has introduced a new fragrance that will turn heads – marijuana. Yes, you heard it right! The luxury retailer is now offering a scent that features the aroma of the controversial plant, which has gained immense popularity globally. This new offering is a bold move by Saks Fifth Avenue, and it will be interesting to see how the public receives it.
According to The Post, a stylist reported that during a recent weekday afternoon, the shoe department of the high-end flagship store had a scent that resembled that of a head shop rather than the expected aroma of Manolo Blahnik leather.
According to an anonymous stylist, the experience of walking into a luxury department store and being greeted by the spicy scent of marijuana is quite jarring. The stylist expressed their discomfort with the apparent shift in ambience, noting that they used to associate the store with the fragrance of Chanel perfume. It remains unclear if Saks, the department store in question, has issued a statement.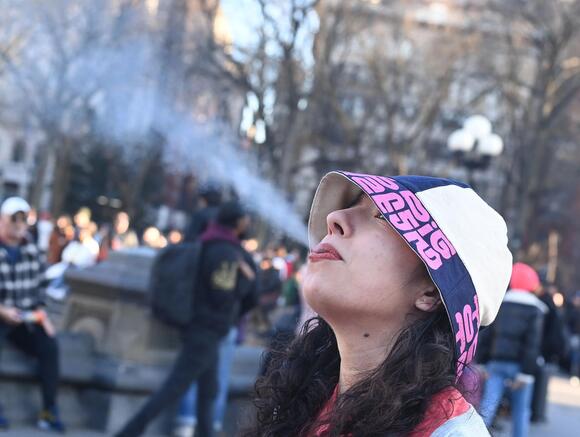 However, she did confess that the scent of marijuana seems to be pervasive throughout New York City. She noted, "Everywhere you go in the city, it smells like weed." This is not just confined to Saks, as the odour can also be detected at Bloomingdales, in movie theatres, and in other locations. The high-end atmosphere seems no longer as prevalent as it once was.
According to The Post, some New Yorkers are not holding back when smoking marijuana in public. Reports claim that people are lighting up joints on the F train, using vape pens on the Hampton Jitney, and even smoking at high-end restaurants like Carbone and Nobu 57. These actions seem to indicate a growing acceptance of cannabis in society. However, it's important to remember that public consumption is still illegal in most places and can result in fines or other consequences.
During her recent match at the US Open, tennis player Maria Sakkari couldn't help but notice a strong and pungent odour that was emanating throughout the court. Sakkari even complained about it, saying, "It was weed. The smell, oh my gosh." Her remarks have sparked much conversation and speculation about who may have been responsible for the smell.
Following his win on Tuesday, Alexander Zverev made an exciting observation about Court 17 at the US Open. He claimed that the entire court smelled like Snoop Dogg's living room, with the unmistakable scent of weed wafting through the air. Interestingly, a USTA representative, Chris Widmaier, couldn't confirm if the smell was emanating from within the stadium or if it was coming from somewhere else in Flushing Meadows Corona Park. Widmaier shared this information with the New York Times.
As with tobacco, smoking or vaping marijuana is not allowed in public indoor areas, parks, beaches, sports arenas, and public transportation, including stations. It is essential to remember that while marijuana has been legalized in New York State since 2021, it still falls under the same restrictions as tobacco when it comes to consumption in public areas.
Despite the possibility of a $50 fine, not everyone is deterred from breaking the rule.
On Tuesday morning, a Post reporter observed a young man casually smoking a joint aboard the F train in downtown Manhattan. This incident came just a week after witnessing two men passing a doobie back and forth on the same line.
"See Also" is a commonly used to direct readers towards related content or information. It is often used in articles, blog posts, and other forms of online content. This phrase is helpful for readers looking to learn more about a particular topic or explore related subjects. By including "See Also" sections in their content, writers can provide additional value to their readers and help them discover new information that may interest them.
According to Jeffrey, a Brooklyn resident who wished to remain anonymous to avoid potential harassment, a woman was smoking marijuana on the G train last Saturday. Although her behaviour wasnobody dared to confront her as she exuded a carefree attitude that screamed, "I do whatever I want." Jeffrey did not say anything, citing his fear of being physically harmed.
Likewise, a New Yorker travelling to the Hamptons, who preferred to remain anonymous, recounted witnessing an individual smoking a cannabis pen on the Hamptons Jitney not too long ago.
According to the Manhattanite, the guy was sitting in front of the quarter-filled room and smoking from a pen.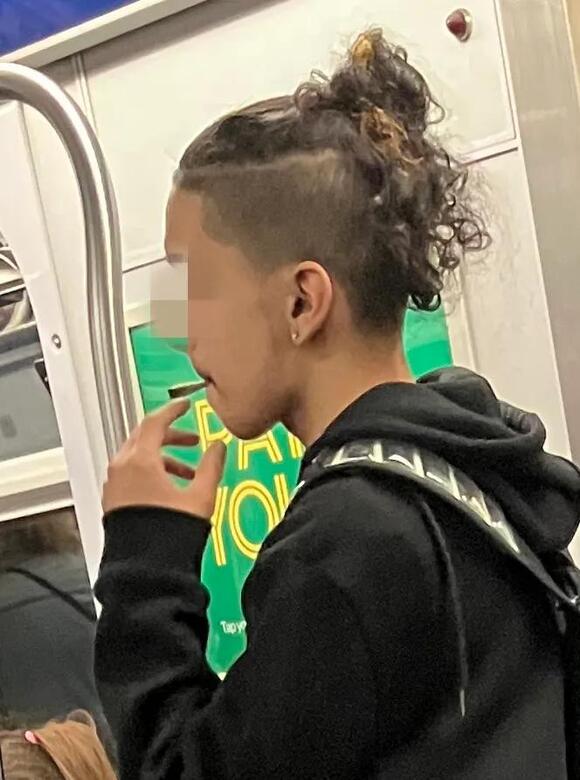 According to The Post's sources, MTA officials have stated that the primary responsibility of patrolling the subway system for smokers falls upon the NYPD.
According to data from The Post, NYPD officers have issued 8,216 violations related to smoking, open flames, and vaping so far in 2023, as of Sunday.
During the same period in 2022, there were only 4,331, a significant difference of 89.7% compared to the current number.
According to data from the NYPD, the number of criminal summonses issued for smoking on MTA trains and facilities has significantly increased this year. As of Sunday, there have been 692 summonses issued, compared to 325 during the same period last year, indicating a surge of 112.9%.
According to some, entrepreneurs are hesitant to enforce stricter rules due to the possibility of being labelled overly restrictive. Additionally, they believe that government entities are not providing enough assistance in implementing regulations.
David G. Evans, organizer of the group Cannabis Industry Victims Seeking Justice, expressed his belief that Gov. Hochul is accountable for promoting marijuana use, stating, "She's been promoting marijuana use. She's bending over backwards to get people to use marijuana and get marijuana stores set up." He added that this practice is detrimental to the well-being of any community and,, hence, not advisable.
Sammy Musovic, a renowned restaurateur who owns the popular Sojourn and Sojourn Social located on the Upper East Side, has recently had to put up No Smoking signs due to the sudden surge of cannabis usage in the area.
According to The Post, Musovic revealed that incidents of smoking weed pens have become increasingly common, particularly in the bar area. He further mentioned that there have been numerous complaints regarding this issue. Whenever such incidents occur, the staff politely requests the individuals to take the smoking outside. However, some people tend to conceal tobacco under the table and continue smoking.
During a recent lunch at the famous West Village restaurant Carbone, a diner (who wishes to remain anonymous for fear of being banned from reservation books) witnessed two other patrons vaping and emitting smoke. The restaurant also detected the scent of marijuana in the air.
According to a source, a couple of weeks ago, while having lunch, two individuals sitting next to them were using a pen to smoke weed. The head could smell the substance's distinct odour, which seemed to be coming from inside the cell.
According to an anonymous source, smoking was done discreetly, with individuals taking a drag while enjoying their drinks. However, despite the attempt to conceal it, the smoke was still visible and smelled distinctly. The Post has attempted to contact Carbone for further comment on the matter.
According to another customer, they claim to have witnessed someone smoking at the upscale sushi spot Nobu 57, in the bustling area of Midtown.
According to the source, there was a tense silence at the table, with no one uttering a word.
According to Stratis Morfogen, the owner of Brooklyn Dumpling Shop, smoking inside restaurants is not something he tolerates. However, he acknowledges that when customers who have indulged in marijuana come in with an appetite, it can benefit business.
Also Read: