Two Bergen County men killed in Teaneck weekend crash; identified
In Teaneck, a single-car accident that occurred early Saturday morning resulted in vehicular homicide charges for the driver. The Bergen County Prosecutor's Office has recently revealed the identities of the two passengers who lost their lives in the tragic incident.
Mark Musella, the prosecutor, announced on Tuesday morning that the accident on Teaneck Road near Bilton Street at about 2 a.m. Saturday resulted in the death of two individuals – Rudy Rosales Escobar, 40, of Hasbrouck Heights, and Alexander Cosme Curruchich, 29, of Englewood.
Teddy Mejia, 32, from Teaneck was driving a 2021 BMW M850i when it veered off the road, hit a tree, and overturned. Sadly, both passengers lost their lives in the accident, while Mejia sustained injuries and was rushed to Hackensack University Medical Center for treatment.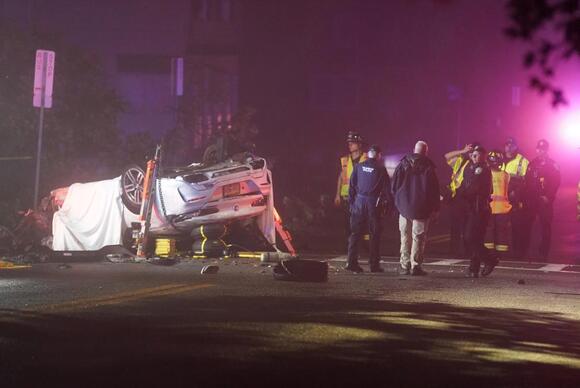 According to the prosecutor, Mejia was taken into custody on suspicion of driving under the influence of alcohol, and a suspected controlled dangerous substance was found during a search conducted by the police. Mejia now faces charges of two counts of second-degree vehicular homicide while in violation of driving while intoxicated, and third-degree possession of a controlled dangerous substance.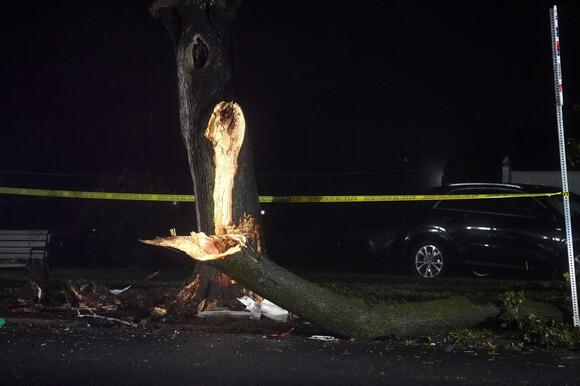 After being involved in a car accident, Mejia was found guilty of driving while intoxicated, reckless driving, and failure to maintain a lane. The authorities served him with his charges while he was in the hospital, and once he is released, he will be taken to the Bergen County Jail. He will be held there until his first appearance in Central Judicial Processing Court in Hackensack.
Chief of Detectives for the Prosecutor's Office, Jason Love, and Teaneck Police Chief Andrew McGurr are leading the investigation into the crash.
Read More:Mike Johnson Secures The Republican Nomination For Speaker Position