Brothers charged with the road rage shooting of an off-duty NYPD officer
According to authorities, the road rage altercation that resulted in an off-duty NYPD officer being injured and a shooting incident was caused by two brothers who have now been charged.
According to the authorities, Edwin and Shawn Rivera, siblings, have been accused of assault, weapon possession, and obstructing governmental administration. It has been reported that Shawn Rivera, who was not driving any of the vehicles involved, has been charged with additional offences, including criminal mischief, resisting arrest, and strangulation.
Authorities reported a heated argument between a police officer and Edwin Rivera, a 32-year-old minivan driver who had allegedly obstructed the road. The incident occurred shortly before 1 p.m. and culminated in both parties stopping near Queens Boulevard and 70th Street in Maspeth.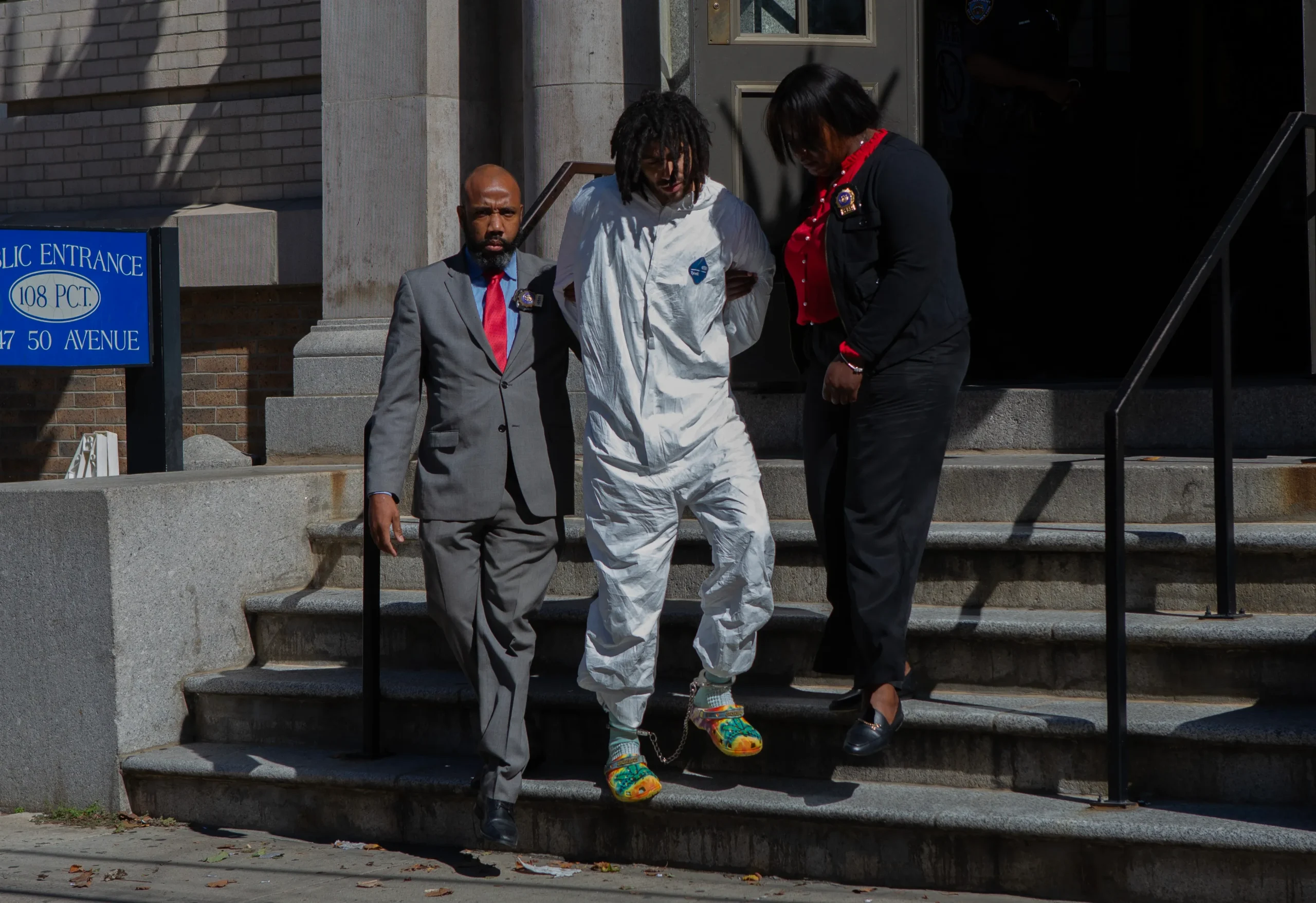 Officials from the NYPD state that the incident occurred when Shawn Rivera, who was also in the van with Edwin, approached the off-duty officer's car and smashed the back window. The off-duty officer pulled out his service weapon and identified himself as an officer. It was later revealed that Shawn is Edwin's brother.
During a press conference, Jeffrey Maddrey, chief of the department, recounted an incident where an off-duty member found himself holding two males at gunpoint. The member attempted to call 911 while identifying himself as a police officer. Moments later, he put his phone down and grabbed the male who broke a car window, clearly announcing his authority as a police officer and placing the male under arrest.
According to authorities, as soon as the officer put his weapon back in its holster, the brothers initiated a chokehold and began grappling for the firearm. During the struggle, two shots were discharged.
Police reported that during the altercation, one of the brothers was wounded in the hand while the officer was hit in the leg. It has not yet been determined who discharged the firearm or if it was discharged accidentally amidst the scuffle.
Police sources reported that both Rivera brothers were apprehended by law enforcement. Edwin Rivera had sustained a gunshot wound to his hand and was taken to the hospital in an ambulance. However, he is expected to make a full recovery.
According to police, the officer, who has not been identified yet and has been serving with the NYPD for five years, was hospitalized at Elmhurst Hospital after being injured. However, the good news is that he is expected to recover fully. Rev. Maddrey, who visited the officer, mentioned that the officer was in good spirits.
According to the authorities, the two siblings had been arrested six times.
The investigation is underway, and authorities are working diligently to gather all the necessary information and evidence. The situation is being closely monitored, and updates will be provided as soon as they become available.
Also Read: