Governor of New Jersey expresses concerns about Accommodating New York City migrants.
During a press conference on Thursday, Governor Phil Murphy expressed his concern that New Jersey may not have the capacity to accommodate an influx of migrants from New York City, as directed by the Biden administration. The governor hinted at the potential strain on resources and infrastructure that such an influx could cause but did not provide details on the state's ability to handle the situation. The issue has sparked bipartisan opposition from local officials and legislative candidates in Atlantic County, who have rejected accepting more migrants.
New Jersey's Democratic governor, who had previously stated his intention to make the state a "sanctuary" for immigrants, has commented on the Biden administration's reported consideration of relocating migrants in New York City to the Atlantic City International Airport. According to reports, the airport is among 11 federal sites sent to the New York City Mayor's Office for consideration.
During an interview on News 12 New Jersey's "Ask Governor Murphy," the governor expressed doubts about implementing a program in Atlantic City or anywhere else in the state. According to Murphy, he sees no scenario where this could be a feasible option.
In a recent statement, the speaker expressed the need for scale and enormous federal support, acknowledging the limitations of their resources. Despite putting other factors aside, the speaker does not see a feasible solution without significant help. This will likely continue to be the case, according to the speaker.
According to Murphy, there has been no communication from federal officials or the White House regarding this matter. However, he did mention that the state has already encountered individuals likely coming from New York or other places.
The housing of migrants has become a prominent political issue in the region, causing tension among Democrats in recent times. Governor Kathy Hochul and Mayor Eric Adams of New York have had disagreements about the placement of migrants, leading to clashes between the two. They have been at odds over where the migrants should be housed, which has become a matter of concern.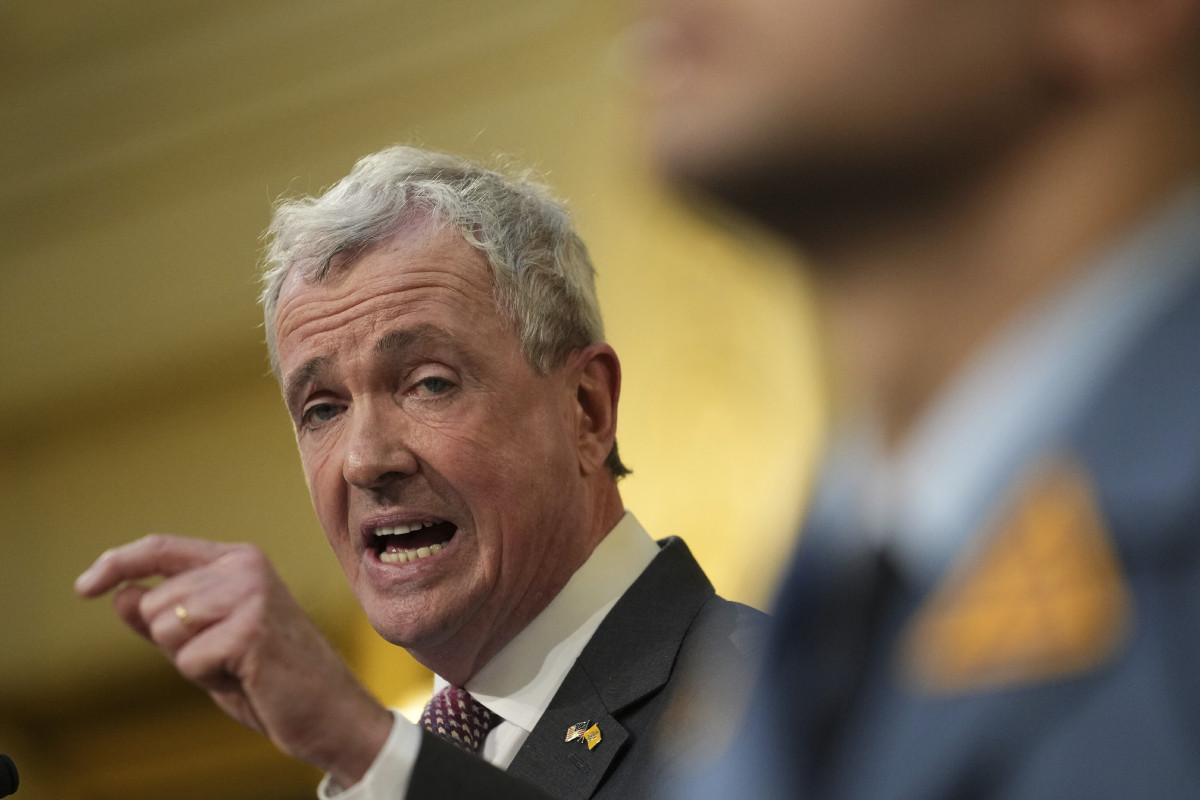 Local officials from Atlantic County, one of the poorest counties in New Jersey, have expressed bipartisan backlash towards the idea of sending migrants to their area. Both Democratic and Republican candidates in the 2nd legislative district race, which encompasses Atlantic City and Egg Harbor Township's nearby airport, have vehemently opposed the plan of transporting migrants from New York City to their region.
According to reports, local officials are determined to block the Biden administration's efforts to relocate migrants to their area.
During an interview, Dennis Levinson, who has been the Republican Atlantic County Executive for a long time, expressed his determination to prevent this from happening. He acknowledged that the county cannot afford it, as it is one of the poorest counties in New Jersey. He stated that burdening the taxpayers with such expenses is not an option. Hence, he promised to do his best to avoid such a situation.
According to Murphy, it is crucial to secure the country's borders responsibly and humanely. Additionally, he believes that millions of undocumented individuals in America should be given a pathway to status. He also suggests overhauling the legal immigration visa process, with a particular emphasis on addressing worker shortages.
According to Murphy, while it's true that America has always welcomed immigrants, this doesn't mean that we should have a lawless approach to immigration.
Also Read: