NY Man Arrested with 224lbs of Marijuana in I-95 Drug Bust
A typical traffic stop in South Carolina turned out to be far from ordinary. The Sumter County Sheriff's Office made a startling discovery during the early hours of a Tuesday morning on Interstate 95, resulting in the arrest of Zhiyong Che, a New York resident, on drug trafficking charges. Che's vehicle was found to contain an astounding 224 pounds of marijuana. This significant drug bust has made headlines and could have severe consequences for Che. Let's take a closer look at the details of this case.
 Traffic Stop That Led to the Unraveling of a Major Drug Operation
It all started when a sharp-eyed deputy from the Sumter County Sheriff's Office was on his usual patrol duty along the southbound lanes of Interstate 95. The deputy noticed a car dangerously tailgating the vehicle in front of it, which prompted him to make a traffic stop. At first, it seemed like a routine stop, but what the deputy found out next would surprise everyone – a huge stash of illegal drugs.
As the deputy approached the vehicle and started talking to Che, the unmistakable and overwhelming smell of marijuana filled the air. The deputy's suspicions were immediately aroused, and Che didn't even try to hide the truth. He made a shocking admission that he was transporting a whopping 224 pounds of marijuana, which was carefully packaged within the vehicle.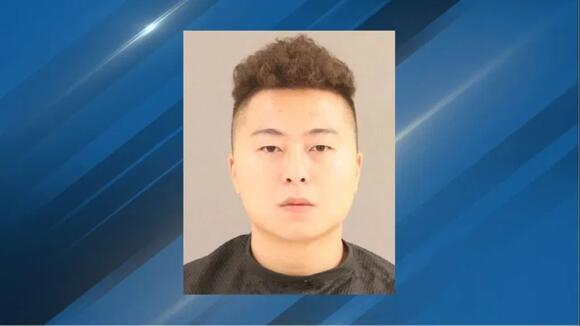 The Legal Consequences
After admitting to transporting a large amount of marijuana, Che was quickly arrested and taken to the Sumter County Sheriff's Office Detention Center. His cooperation in the matter was noted, however, his bond was set at an astounding $100,000. Surprisingly, as of Wednesday morning, records showed that his bond remained unpaid.
Che is currently in a precarious legal situation that could have serious implications for his future. The felony drug trafficking charge he faces carries a possible sentence of up to 25 years in prison and a substantial fine of $25,000 under South Carolina law. Over the coming months, the legal process will unfold, ultimately determining the outcome of Che's case and the impact it will have on his life.
Law Enforcement's Vigilance: A Necessary Reminder
This arrest serves as a powerful reminder of law enforcement authorities' ongoing efforts to battle the illegal drug trade, which poses substantial hazards to communities across the United States. The case emphasizes the necessity of law enforcement agents' alertness and determination in keeping dangerous narcotics off the streets.
While the successful seizure of such a large drug cargo is noteworthy, it also highlights the greater problem of drug trafficking and the steps required to tackle it successfully. As the judicial proceedings progress, the outcome for Zhiyong Che will be decided in court, with potential ramifications that might have a significant influence on his life and serve as a warning to those participating in similar acts.
Read More:teenager found with the loaded semi-automatic weapon by police in a Brooklyn subway station