Orange County masked robbers hold family at gunpoint
Authorities announced on Tuesday that four armed robbers forced their way into the home of an Orange County family, used a stun gun on one of the victims, tied them up, and demanded to know where they kept their valuables.
At 11:40 p.m. on September 11, officers with the Westminster Police Department responded to the 8900 block of Pebble Beach Circle after a woman whispered to 911 that she needed assistance.
When police arrived at the residence, they observed four armed male suspects fleeing the home.
One of the suspects, later identified as 29-year-old Banning resident Danny Sommay, was apprehended outside the residence after tossing his gun over a brick wall. A loaded 9mm handgun that had been reported stolen was recovered, according to a Westminster PD news release.
Inside the residence, police discovered five victims: two adults, an older woman, a 14-year-old boy, and a 7-year-old girl.
Investigators discovered that the suspects, all wearing masks, used their guns to enter the residence. One of the suspects used a stun gun on the adult male, forcing him to the ground. The suspects then bound the male victim, the two children, and the older woman while searching for their valuables.
According to the release, the adult female victim could hide in a nearby closet and call the police.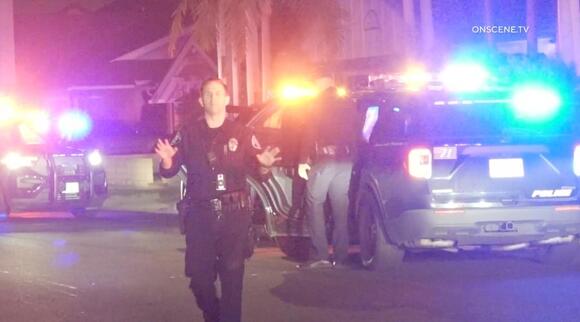 The area was searched with the assistance of the Huntington Beach Police Department's helicopter for the three suspects still at large, but the authorities could not locate them.
Sommay was booked into the Orange County Jail on charges of kidnapping, robbery, burglary, criminal conspiracy, possession of a loaded and stolen firearm, and armed criminal action. His bail was set at USD 1,000,000. Authorities did not indicate whether any victims sustained injuries during the incident or whether the adult male was transported to a hospital after being stunned with a stun gun.
Also Read: