The Summer I Turned Pretty Season 3 Confirmed: Update On Release Date, Cast, Trailer, and Everything We Know So Far
The Summer I Turned Pretty has become a staple of summertime entertainment, and fans eagerly await each new season. With Season 2 now concluded on August 17, 2023, viewers of the series, which is based on Jenny Han's popular young adult novels, are already yearning for more of the Cousins family's romantic and dramatic adventures, as well as more of the sweet memories of summer that the show evokes.
Laurel, portrayed by Jackie Chung, has played a crucial role in rescuing the Fisher family's beach house. Thanks to her, we can now look forward to following the adventures of Belly (Lola Tung), Jeremiah (Gavin Caalegno), Conrad (Christopher Briney), Steven (Sean Kaufman), Taylor (Rain Spencer), Cam (David Iacono), and Skye (Elsie Fisher) as they head back to Cousins for another exciting summer. The real question is, are we ready to join them?
Are you eagerly waiting for Prime Video to announce the release of The Summer I Turned Pretty Season 3? Wondering what the upcoming season has in store for us? How many episodes will be there in the new season? Well, we have got you covered! Here's a rundown of everything we know about the future of this popular teen drama.
Read More: What is R&B Singer Jesse Powell's Cause Of Death?
Is Season 3 of The Summer I Turned Pretty on the Cards?
Is Season 3 of The Summer I Turned Pretty in the Works?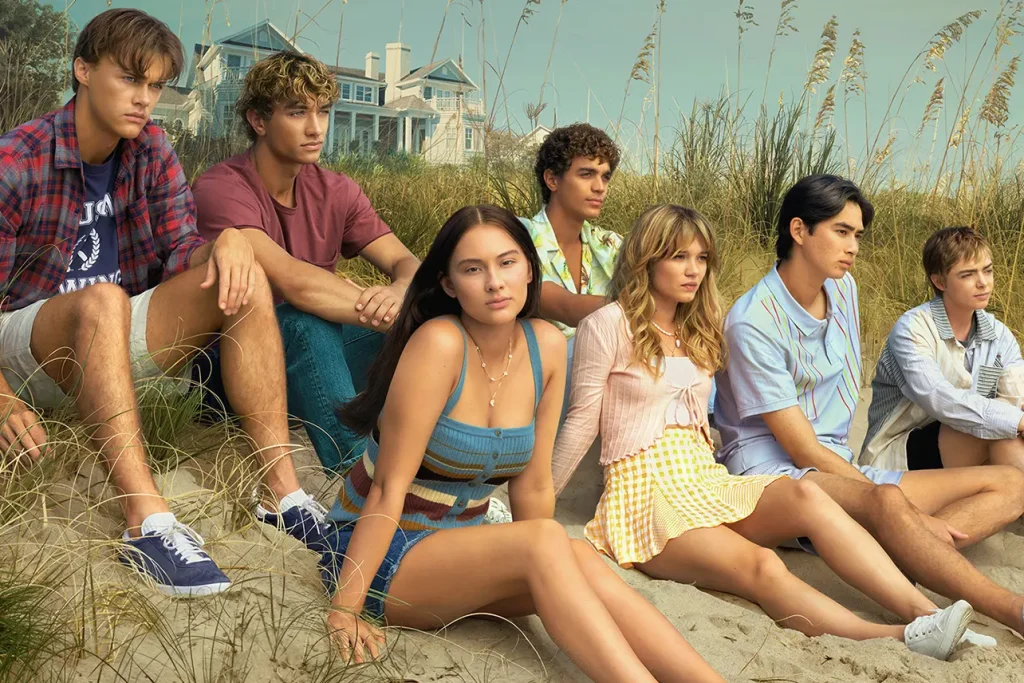 Exciting news for fans of The Summer I Turn Pretty! You don't have to bid farewell to Belly and her crew just yet. Prime Video has officially renewed the series for Season 3, highlighting that Season 2 was one of the top 10 most viewed seasons of any series on their platform. According to a press release, the viewership of the Season 2 premiere doubled that of Season 1 within three days of its launch. This tremendous success has left Amazon and showrunners Jenny Han and Sarah Kucserka eager to continue bringing Belly's story to life on screen. So, get ready to dive back into the world of The Summer I Turn Pretty with another season!
In a press release, Vernon Sanders, who is the head of television at Amazon and MGM Studios, expressed his delight in seeing the immense passion that fans have shown for The Summer I Turned Pretty. He praised the series for its charm and deep emotional resonance, which has made Summer Fridays a massive entertainment phenomenon. The show has successfully appealed to a diverse audience, especially the younger viewers. Jenny Han's exceptional storytelling skills have been evident in the series, and fans have been eagerly anticipating the third chapter of this heartwarming tale. Today, we are thrilled to announce that the wait is over, and fans have a lot more Summer to look forward to.
Season 3 of The Summer I Turned Pretty: How Many Episodes to Expect?
Season 3 of The Summer I Turned Pretty is highly anticipated by fans, and one of the biggest questions on their minds is how many episodes will be in the upcoming season. So, how many episodes can we expect? Let's explore the possibilities.
The upcoming Season 3 of The Summer I Turned Pretty is still shrouded in mystery, but we do have some exciting news to share. Brace yourself for a longer binge-watch session, as the upcoming season will have a total of 10 episodes – the most extensive installment yet! To put it into perspective, the previous season had only eight episodes, while the first season had seven. So fans can look forward to more content and more time with their beloved characters.
Are You Wondering When You Can Watch The Summer I Turned Pretty Season 3 On Prime Video?
When can we expect the release of Season 3 of The Summer I Turned Pretty on Prime Video?
The fans of the hit series The Summer I Turned Pretty are eagerly waiting for the release of Season 3, but unfortunately, we cannot expect new episodes anytime soon. While an official premiere date hasn't been announced yet, we do know that the ongoing WGA and SAG-AFTRA strikes have put a halt on the production. Amazon has made it clear that they won't start filming until the labor negotiations with the unions have been resolved. As disappointing as this news is, we can only hope that the negotiations conclude soon so that we can finally see what happens next in this captivating series.
It seems like The Summer I Turned Pretty will continue to follow its summer release tradition, considering that Season 1 debuted in June 2022 and Season 2 in July 2023. As for Season 3, it all depends on how quickly the strikes are resolved and whether the writers and actors receive the fair deals they deserve. If everything goes according to plan, we can expect to see the show back on our screens for another summer treat in 2024. Fingers crossed!
What's in Store for Season 3 of "The Summer I Turned Pretty"?
Exploring the Plot of The Summer I Turned Pretty Season 3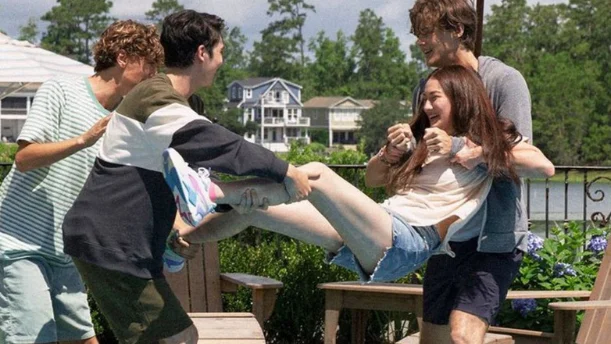 Season 3 of The Summer I Turned Pretty is likely to follow the storyline of Han's third book, We'll Always Have Summer, based on the previous two seasons. If you're trying to avoid any spoilers, you can stop reading now. We're about to divulge the book's details. Brace yourself. Here it is. Ready or not, here it comes…
The moment we've all been waiting for has arrived: Belly, the protagonist of the story, has fallen in love with only two boys, both of whom have the last name Fisher. She has been with Jeremiah for two years and believes that he is her soul mate. However, there is a sense of uncertainty in her heart. Conrad, on the other hand, is still not over the mistake of letting Belly go. Jeremiah, being the one who knows that Belly is the girl for him, has always been sure of his love for her. But, when Belly and Jeremiah decide to take their relationship to the next level and make it permanent, Conrad realizes that it's now or never. He has to let Belly know that he loves her, or it will be too late. Belly is now faced with a difficult choice and has to confront her feelings for both boys. She knows that she will inevitably break one of their hearts.
As Season 2 came to a close with Jer and Belly reigniting their connection, it's highly probable that we'll witness their courtship unfold in Season 3. It'll be interesting to see how their love story will impact Conrad. However, it's possible that Han may deviate from the Book 3 narrative and introduce fresh characters and subplots, so it's not set in stone just yet. Regardless, we can anticipate a Season 3 soundtrack that's loaded with more of Taylor Swift's sensational music, as per reports.
Jenny Han's The Summer I Turned Pretty Series: How Many Books Are There?
Have you ever wondered how many books are there in Jenny Han's heartwarming series, The Summer I Turned Pretty? Let's dive in and find out!
Han's work includes a trilogy that consists of three books, namely, "The Summer I Turned Pretty," "It's Not Summer Without You," and "We'll Always Have Summer."
It's possible that The Summer I Turned Pretty may come to a close after the upcoming season, given that only three books exist in the series and Season 3 boasts a greater number of episodes compared to its predecessors. However, considering the triumph of the show thus far, there's always the possibility that Han will deviate from the source material and introduce fresh characters and plotlines to expand the TSITP universe. So, while the end may be near, fans shouldn't lose hope just yet.