On Thursday, the Biden administration acknowledged that it had unintentionally disclosed the identities of multiple US special operators. These operators were aiding Israel in locating and rescuing hostages who had been kidnapped by Hamas militants.
The White House recently committed a blunder by posting a photo on their official Instagram account, which showed President Biden shaking hands with a member of the Army's elite counter-terrorism unit. This incident serves as a prime example of the common phrase, "loose lips sink ships."
As Biden greeted the service member, the photo captured the faces of three additional Delta Force fighters. As Biden shook hands with the soldier, it became apparent that the soldier had a unique set of tattoos adorning his right arm.
According to a spokesperson from the White House, it took approximately an hour for officials to become aware of the issue with the revealing photograph that had been posted. The Post was informed of this.
How celebrities, schools, and businesses have reacted to Hamas' terror attack against Israel
The representative stated that the photo was promptly removed upon being made aware of the situation.
"We apologize for the mistake and any inconvenience it may have caused."
As of Thursday, the photo had garnered more than 6,100 likes, as per a screenshot that was shared on various social media platforms.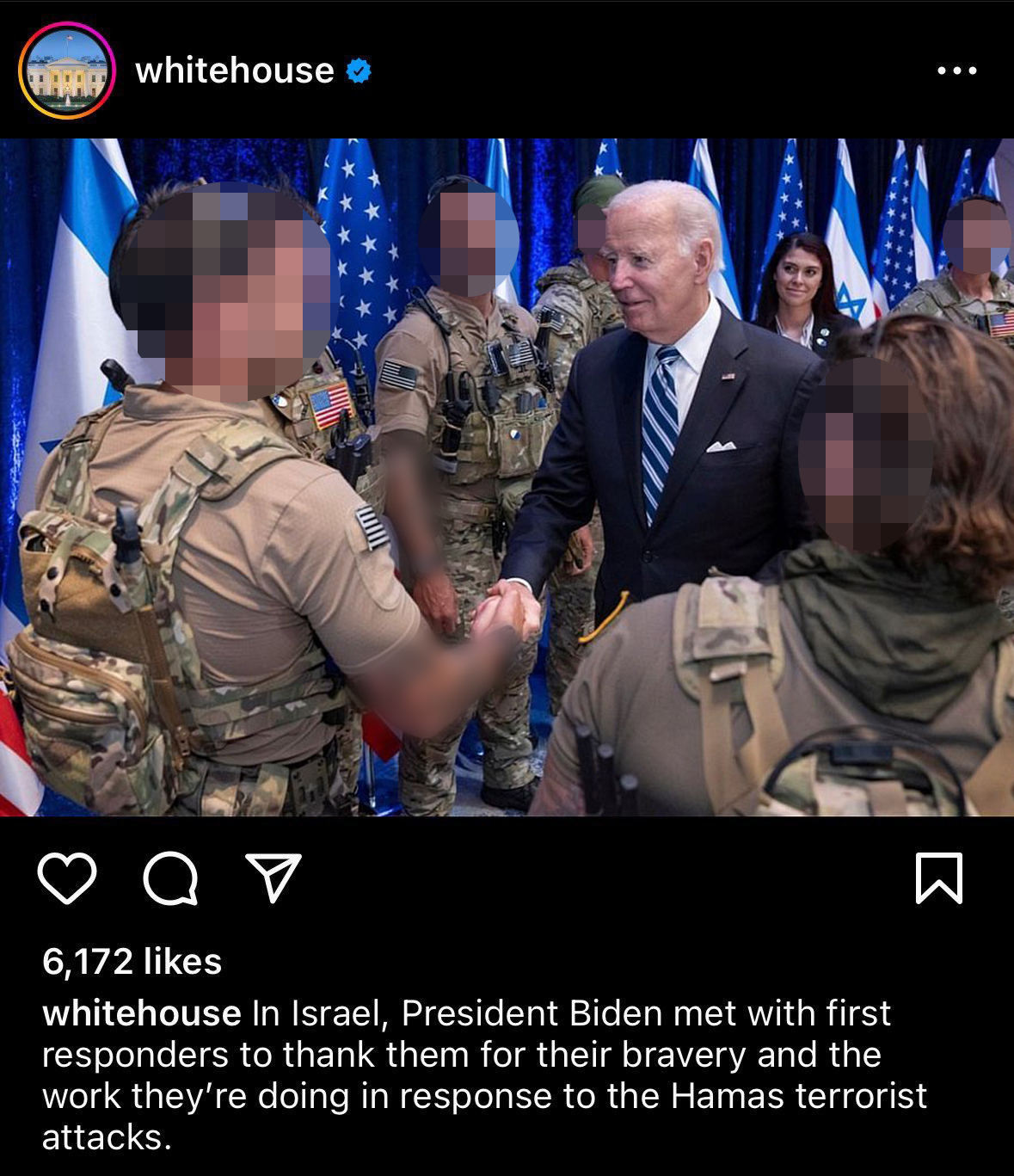 To avoid being identified by enemies in case of capture, the identity of special operators is kept confidential. Delta Force members are seldom photographed, and their faces are almost never revealed.
Last week, special operators were dispatched by President Biden to Israel to assist "their Israeli counterparts on every aspect of the hostage crisis, including sharing intelligence and deploying experts from across the United States government."
Also Read: