3 of 5 teenagers killed in the I-85 crash attended the same high school, Police confirm
GWINNETT COUNTY, Ga. — 5 teenagers were identified as the victims of an accident that occurred after their vehicle flipped over an overpass and onto an interstate. Three of the victims attended the same high school.
Channel 2 Action News This Morning reported the three-vehicle collision in Gwinnett County at 4:00 a.m. on Monday.
The crash investigators told Steve Gehlbach of Channel 2 that a car went over the wall from Ga. 316 to I-85 South and struck another vehicle on the highway below.
"I'd say it was about a 50-foot drop," Cpl. Christian D'Allaird said. "As to what factors went into why the vehicle went over the wall, we don't know that yet."
The tragic accident claimed the lives of five individuals who were in the car at the time. The victims were identified as Katy Gaitan, 17, and Ashley Gaitan, 16, both from Atlanta, Coral Lorenzo, 17, also from Atlanta, Hung Nguyen, 18, from Lawrenceville, and Abner Santana, 19, from Suwanee. Their passing has deeply saddened their loved ones and the wider community.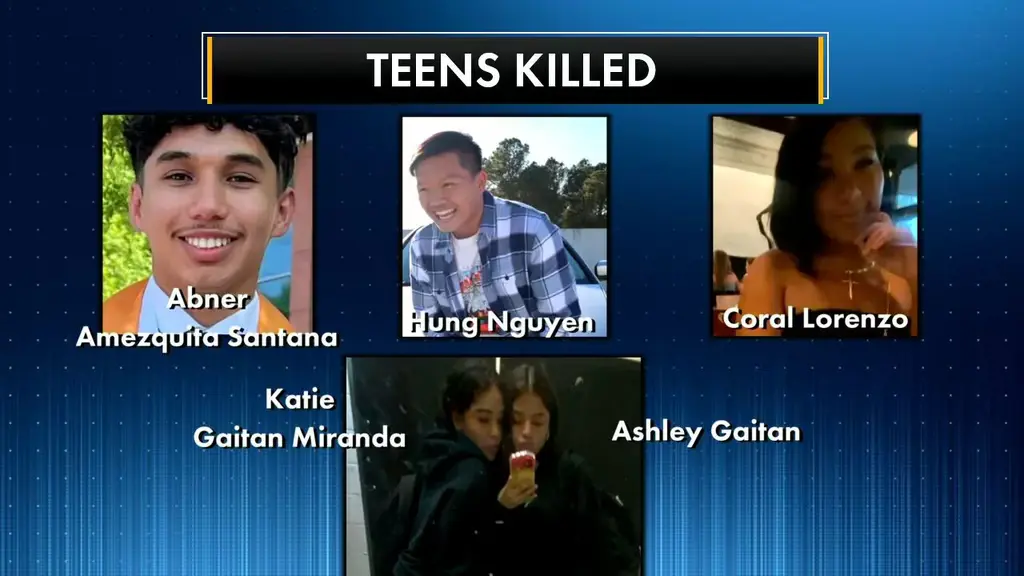 Several GoFundMe accounts have been created to support the families of the victims, including Nguyen, Lorenzo and Santana.
Police said three of the victims attended Lakeside High School in DeKalb County.
Three individuals in the other two vehicles survived the collision. All of them are stable, according to investigators.
The cause of the accident is still being investigated.
Read More: couple and their 1-year-old child found dead in a parked car in Harbor City, identified