It is alarming to know that the Bronx police officer who was recently apprehended for selling heroin and fentanyl while on duty was not on the NYPD's watchlist. This is a cause for concern as it highlights the need for more stringent measures to ensure that officers are held accountable for their actions, particularly when it comes to drug-related offenses. It is imperative that the police force takes proactive measures to weed out such elements to maintain the public's trust in law enforcement.
Court papers show that Grace Baez, a 37-year-old individual, was sued in 2016 for allegedly employing excessive force and making a false arrest during an incident that occurred on West 125th Street on January 6, 2014.
As per the court filing, the civil rights case has been resolved with a settlement of $30,000 in the Manhattan federal court.
According to records, Baez faced another accusation of using excessive force in 2019. However, it appears that the complainant did not pursue the matter further.
In 2020, Baez was placed on modified duty by the NYPD following allegations of misconduct leveled against her.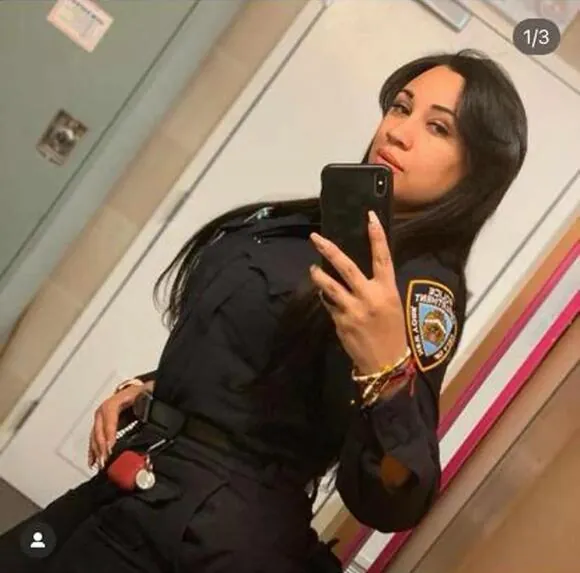 The incident in question was not disclosed by the department, and further information was not provided.
According to federal officials, Grace Rose Baez, a veteran officer of the NYPD who once expressed her love for the job, resigned last week after being caught allegedly selling high-grade drugs while on duty. The incident came to light after she was arrested for dealing substantial amounts of fentanyl and heroin.
A police officer in Manhattan expressed frustration, stating, "She had already undergone modifications. They should have caught this. It's not like she was selling popcorn. We're dealing with a drug dealer here."
The concern raised was that there wasn't enough scrutiny on her activities. The fact that she was selling fentanyl, a substance responsible for several fatalities, made the situation even more alarming. The question on everyone's mind was who was responsible for overseeing her actions?
According to the lawsuit, filed in response to a 2014 incident, a team of police officers, which included Baez, reportedly emptied out the El Puerto Seafood restaurant just before 4:30 in the morning. During the arrest of 27-year-old Shawn Young on the sidewalk outside, Young's foot was allegedly fractured.
According to prosecutors, there was a heated argument between Young and another man inside the restaurant. Due to his behavior, Young was escorted outside, but he kept trying to go back inside, resulting in his arrest.
According to prosecutors, he also declined to comply with the officers' request to place his hands behind his back and lean forward to enter the police vehicle.
According to law enforcement officials, Smith was accused of spitting in Baez's face and using foul language towards her, although he denied doing so.
According to David Zelman, Young's attorney, every excessive force or false arrest case should initiate an internal review. He pointed out that during 2014, when the incident took place, body cameras were not a common practice among cops.
Unfortunately, the ex-cop, who is currently serving house arrest with an electronic monitoring device, was unavailable for comment.
As I approached her residence in the Pelham Gardens area, I noticed a white Jeep Grand Cherokee in the driveway. Despite my attempts, there was no response at the door of her two-story home.
One of her neighbors was shocked upon learning of Baez's arrest, as they were unaware of her resignation amidst controversy. They exclaimed, "Oh sh-t! That's terrible, especially considering what happened to the little kids."
Last month, a tragic incident occurred at a daycare center in the Bronx where a toddler died because of exposure to fentanyl. As reported by the New York Post, three individuals have been indicted for murder in relation to this heartbreaking incident.
According to a veteran police officer, the Department's focus should be on more important matters rather than white socks. He considers it to be a shameful waste of time and resources that officers get reprimanded for wearing the wrong color socks with their uniforms.
According to Manhattan U.S. Attorney Damian Williams, Baez and her boyfriend, Cesar Martinez from Yonkers, were charged with conspiracy to distribute narcotics and distribution of narcotics.
According to officials, Baez and Martinez, both 42, were reportedly involved in an attempt to sell drugs to a federal informant during the period of October 9th to October 29th.