On September 26th, a beautiful single-level home situated at 10075 Tanner Williams Rd, Mobile, AL, 36608, was sold for a staggering $900,000. Boasting over 4,185 square feet of living space, this property offers luxurious living that is hard to match. However, what makes this house truly unique is its vast lot size of 20.22 acres, which provides an abundance of space for a range of activities, and creates a peaceful and idyllic setting.
The property has a unique feature that sets it apart from the rest – solar panels have been installed on the roof, showcasing the owner's dedication to eco-friendly living and contemporary energy efficiency. When you step out into the backyard, you'll be welcomed by a breathtaking inground pool, ideal for unwinding and hosting outdoor gatherings. To add to the serenity and allure of the landscape, the property also has a quaint pond with a delightful gazebo.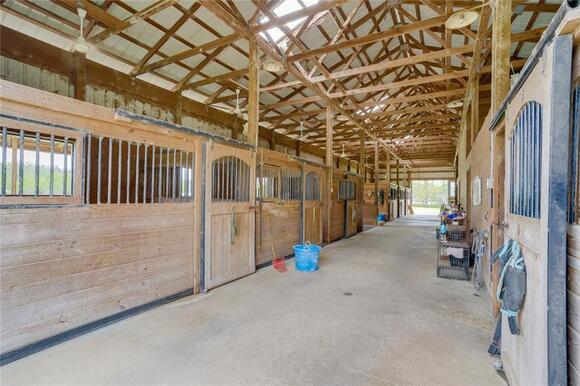 If you're someone who's passionate about horses, then this property is nothing short of a dream come true for you. It boasts three stunning barns, among which is a colossal barn that comes equipped with a separate tack room, office, and even a one-bedroom apartment, making it a fully functional living space. The equestrian facilities have been thoughtfully designed to cater to every need of horse lovers, so that you can embrace your passion for these majestic creatures with absolute ease.
As you step inside, the master bedroom of this exquisite house greets you with its generous size and a separate sitting area, allowing for a secluded sanctuary within the home. The main living areas are adorned with beautiful hardwood flooring, exuding elegance and timelessness. Meanwhile, the bedrooms are cozily carpeted, and all bathrooms feature functional ceramic tiles. The kitchen is a haven for any culinary enthusiast, boasting custom cabinets, stunning granite countertops, and a practical island for all your cooking and entertaining needs. To top it off, the house also offers a three-car garage with an attached workshop space, providing ample storage and workspace for all your requirements.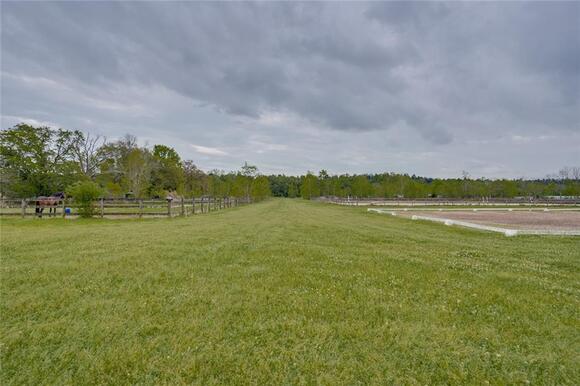 Experience the perfect blend of rural living and modern-day comfort at this exceptional property, offering a luxurious and diverse lifestyle. Boasting spacious interiors, breathtaking outdoor amenities, and top-notch equestrian facilities, this Mobile, Alabama house is a one-of-a-kind gem that exudes charm and desirability.